For those of you who are getting bored with skinny jeans or maybe you don't find them flattering for your body shape, you are going to love this new denim style! Baggy jeans have grown in popularity throughout 2020 and I don't think they're going anywhere for a while. Baggy jeans are essentially oversized boyfriend jeans. They're roomier throughout the hips, butt, and legs, but fit the waist like normal jeans.
Really oversized and baggy jeans, also available in other washes.
🛒Shop Now, Click the picture👇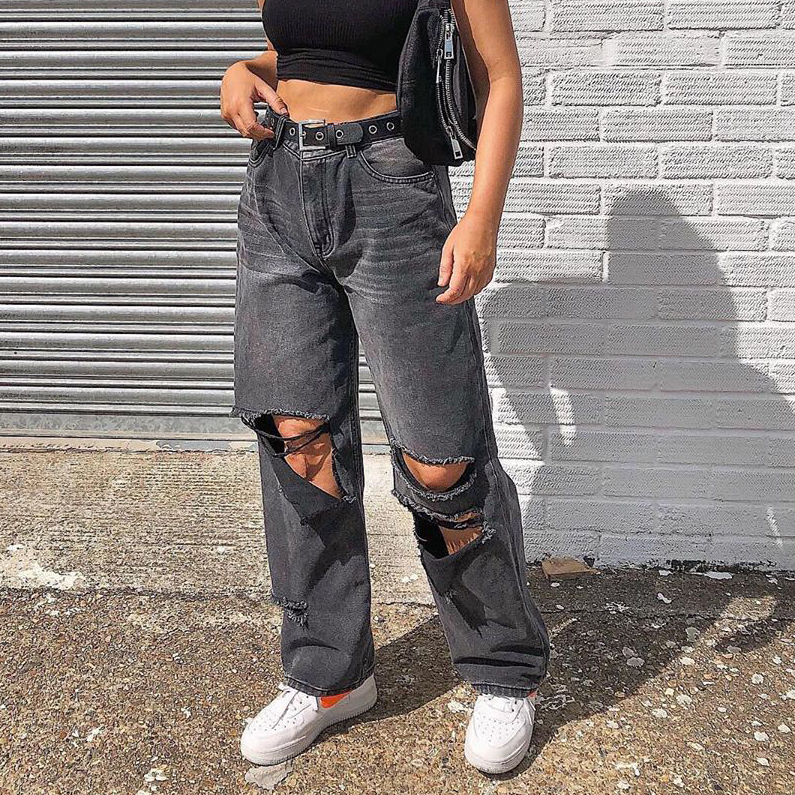 More "moderately" baggy – good choice for who doesn't want to go too baggy but still dress trendy
🛒Shop Now, Click the picture👇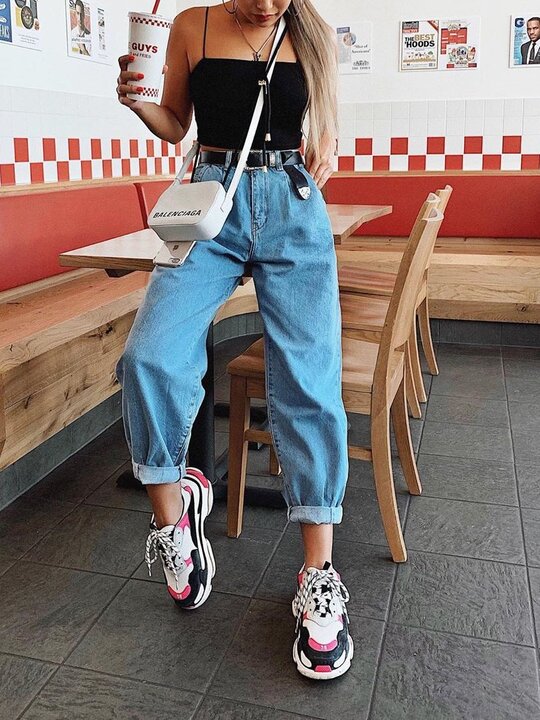 We recommend going one size up for a baggier look, also available in Paint and in Ripped and Distressed
🛒Shop Now, Click the picture👇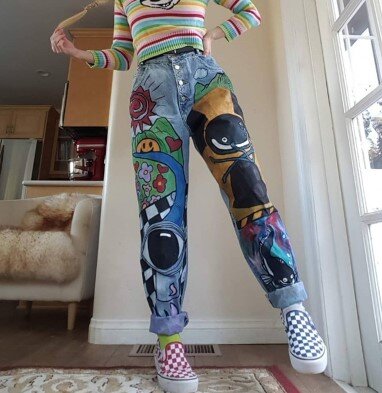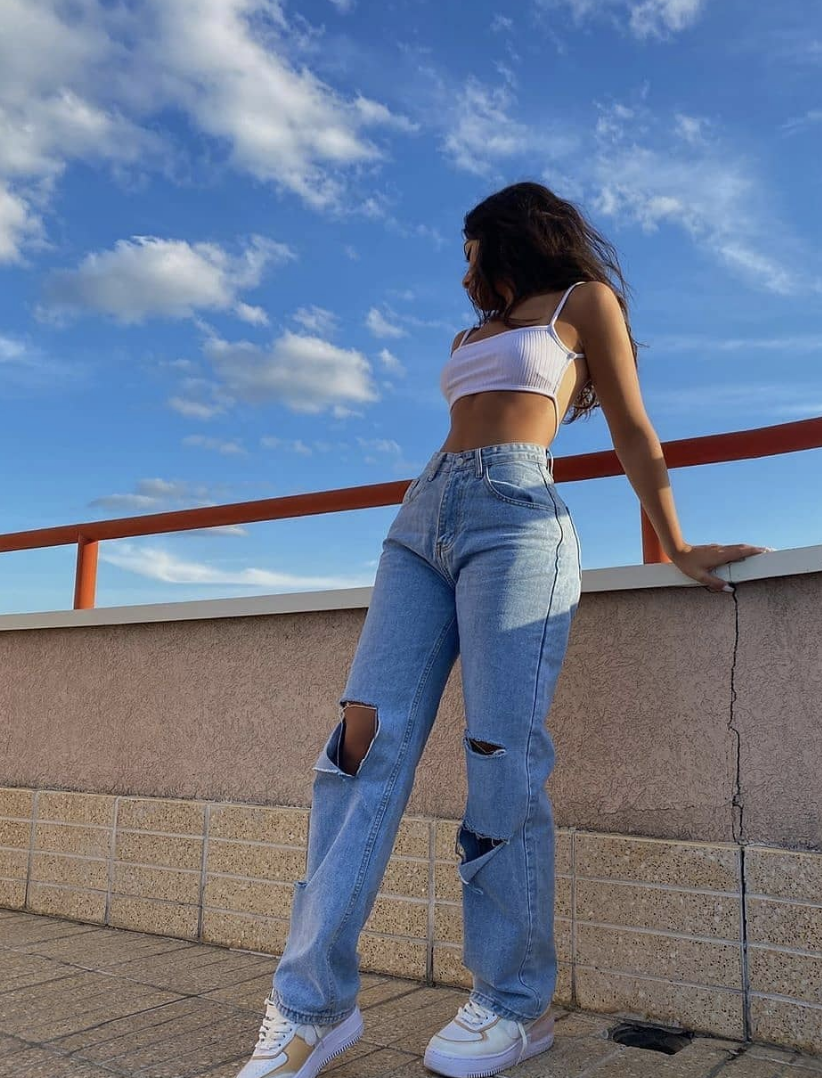 Very cool "off-sided" button fly, runs big, but you should still stay true to your size for an oversized skater vibe
🛒Shop Now, Click the picture👇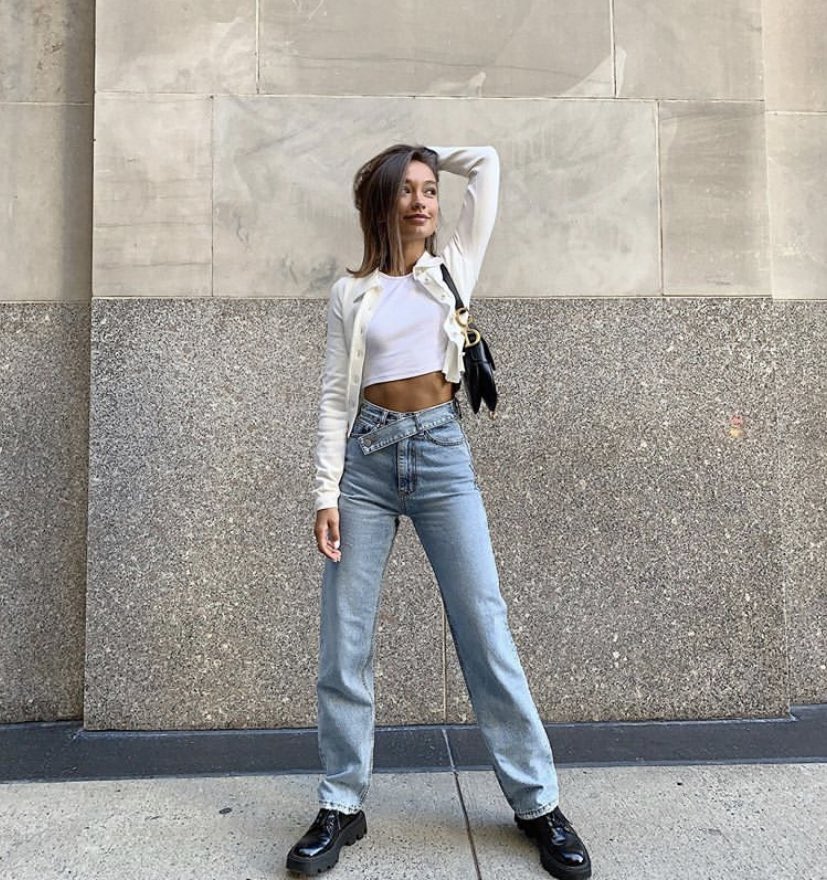 Slouchy and in an ankle length, they also come in a lighter blue wash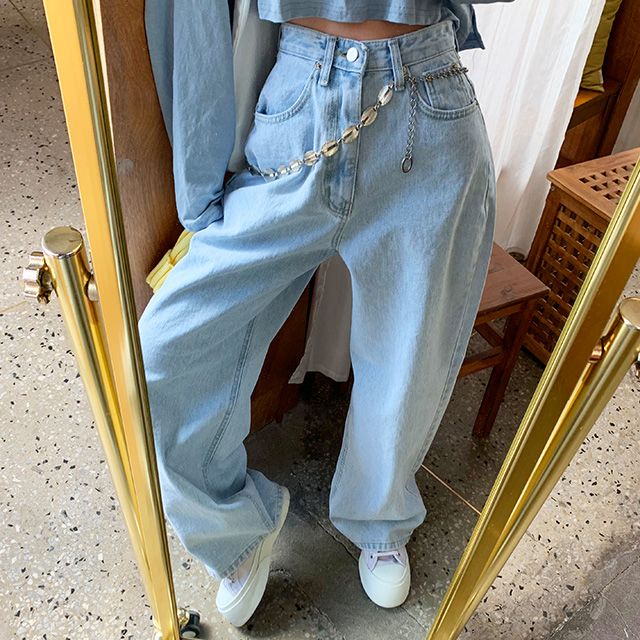 Thses slouchy denim iteration are loose and comfy, making it suited for many day to day activities. And if you nail it right with the styling, these bottoms can be a chic laid back alternative to regular denim pants. Rocking a style this bold and baggy can be quite intimidating for many. With just a few missteps, there's a chance it can start to look frumpy and saggy in all the wrong ways. That's why we're here to give you the tried and tested outfit formulas that we know will alwaysways look good. So if you're ready to hop onto the style, check out our combos down below:
1. Cropped cardigan + Jeans
What better way to hop onto the Y2K trend than with this combination? Matching your baggy jeans with a cute cropped cardigan will give your look an ultra-femme vibe to contrast your the jeans. And with these trendy tops coming in a number of colours and designs, we know you can find one perfectly suited to your taste.
🛒Shop Now, Click the picture👇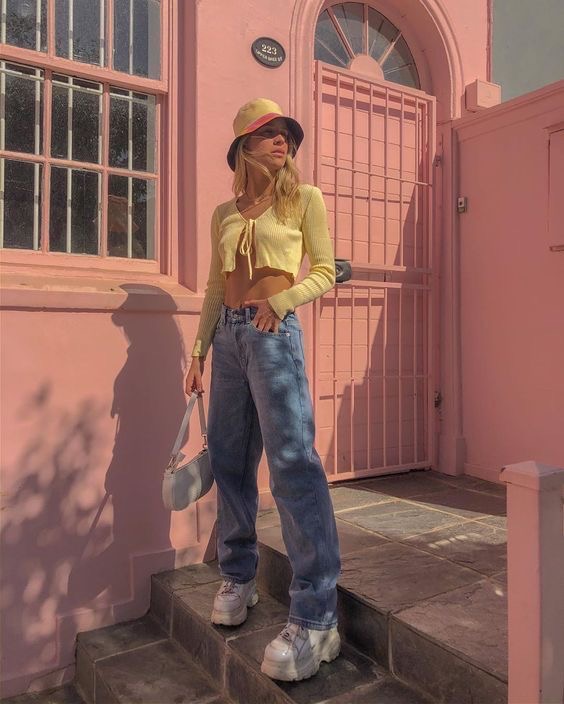 2. Tank top + Jeans
It's all about balance ladies! When wearing loose bottoms, you can always count on your fitted tank top to compliment it. Although this basic piece matches well with anything, particularly pairing it with baggy jeans creates a model off duty look that you can wear to the mall or to lunch with the girls.
🛒Shop Now, Click the picture👇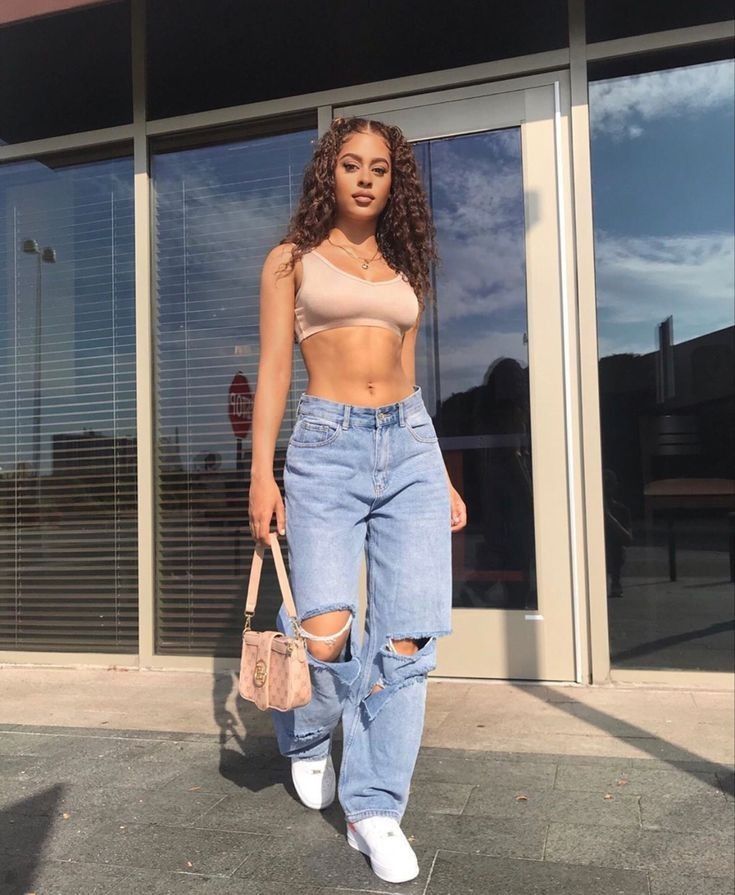 3. Structured blazer + Jeans
For a more sophisticated spin on your daily OOTD, you can opt to pair your baggy jeans with a structured blazer. It's a third piece that can immediately elevate your casual bottoms and balance out its loose cut. Plus, this fit is pretty office appropriate too!
🛒Shop Now, Click the picture👇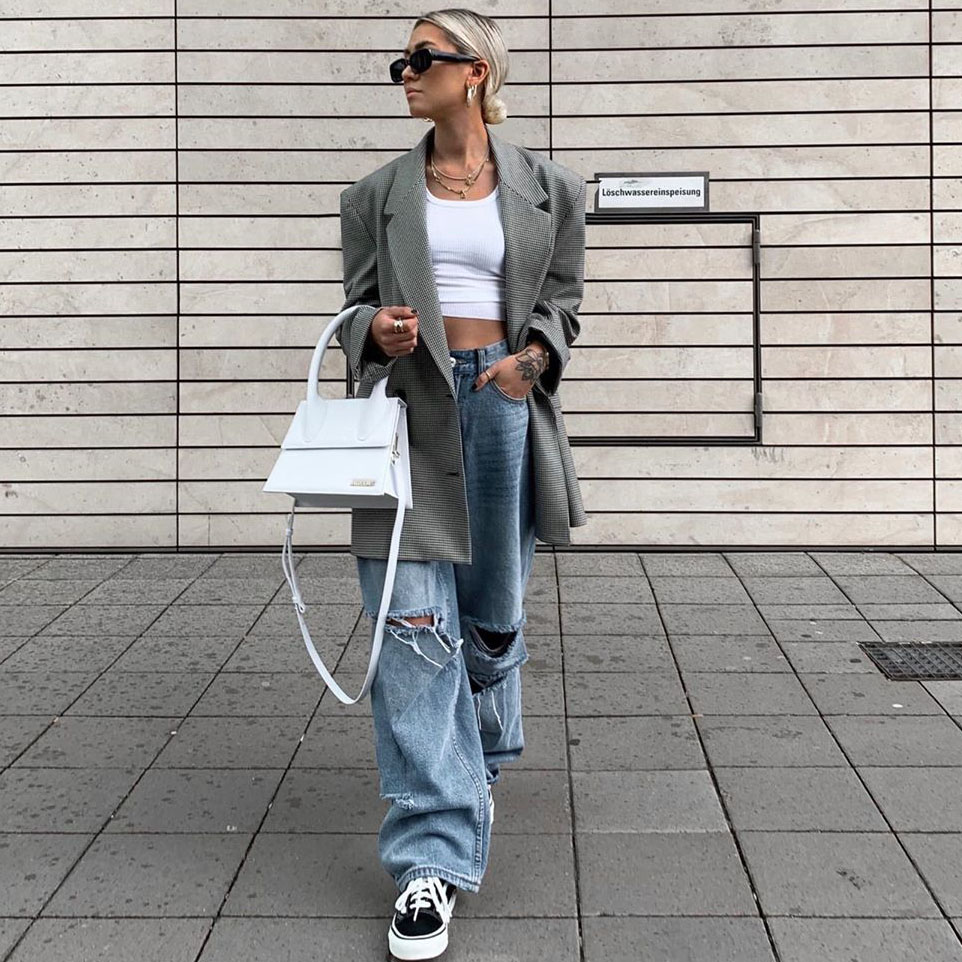 As baggy skater jeans hail from the '90s, recreating the era's grunge look is an option you shouldn't overlook. To do this, an old graphic tee and some sneakers are all you really need. Tuck in your top to further cinch your waist, lace up your trusty Chuck Taylors, and you're all good to go!
🛒Shop Now, Click the picture👇